MCD Racing has now released details of their new XS-5 platform, yes a big 1:5 scale on road beast!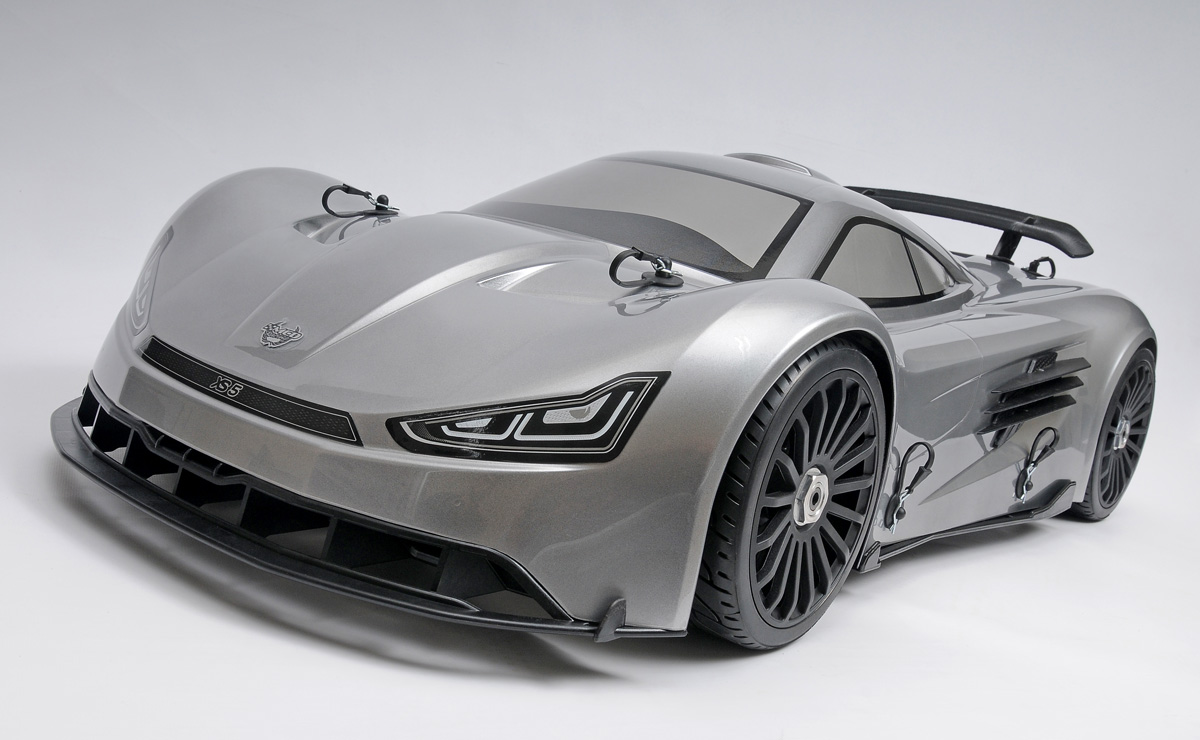 MCD had the below to say about their new car:
We proudly reveal the XS-5 the largest super sports car on the new proven 5 series MCD 4WD chassis. With the XS-5 we are defining the pinnacle of the worlds large scale super sports car market. The XS-5 is a precision engineering and superior handling machine combined with a unique design language emphasizing XS-5's aggressive and dynamic style.

The XS-5 will be available in FT(Factory Team) and Competition versions and will be equipped with the finest accessories&parts such as the rear diffuser, rear wing, side wings, front bumper, new 160mm (6.3 inch) super-grip low profile on-road tires and new 17 spoke high performance rims. The new Rossa HS on-road tires will be available in two different compounds; white and blue spot. Please keep tuned for the feature list and specs.

The first customers will take delivery of the new XS-5 in mid October.

Please note that some parts revealed on the XS-5 photos are prototypes and will be replaced with the originals as they are produced.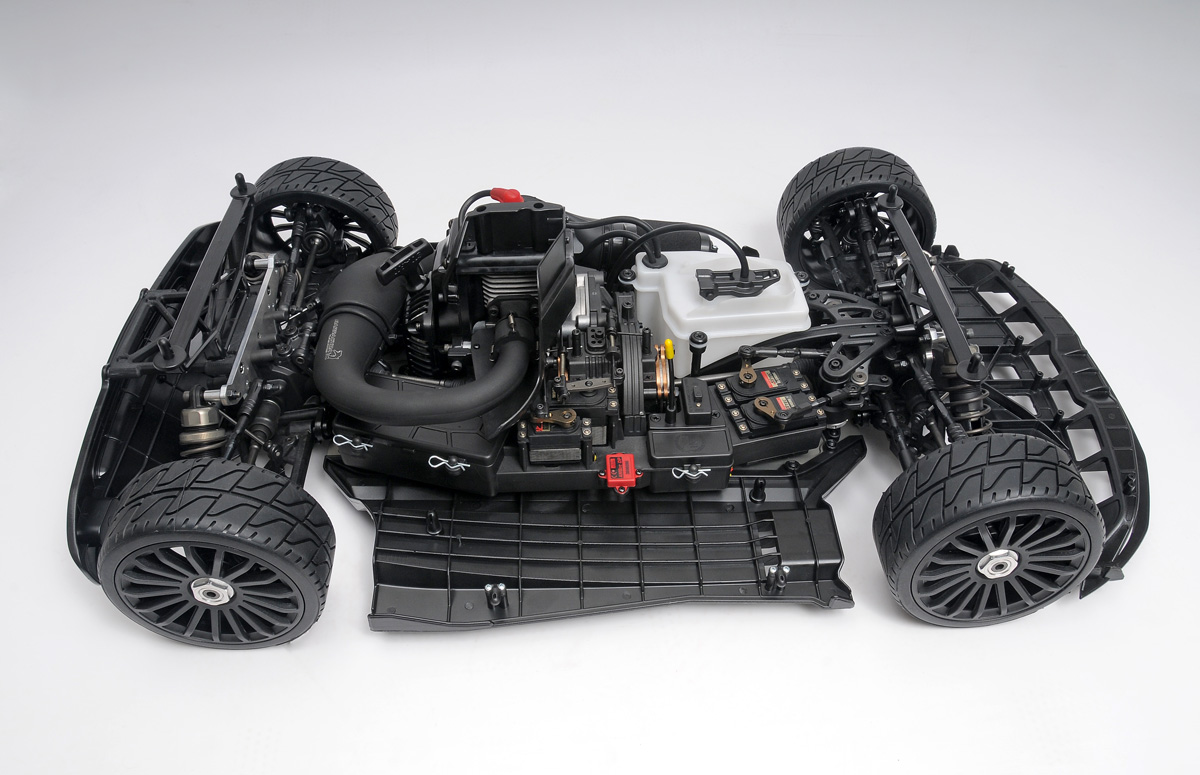 It certainly looks like an impressive package, it will be interesting to see what variation it spawns.  Imagine a 1:5 scale drift car!  There are more photos on the MCD website linked below if you are interested.