I had already shared this build on Facebook, but it was so epic that it thought it deserved it's own website post.
Built on a RC4wd Gelande 2 Chassis and running gear, this crawler is using a resin Range Rover body to recreate an iconic 4×4 from my favoirite motoring show, Topgear. For those that have not seen it, check the episode out on the official Topgear youtube page. To sum it up, the three hosts have to buy cheap 4wd's and drive out of the amazon jungle!
The detail in the crawler built is fantastic from the non working gauges and missing speakers, through to rough cut bonnet vents and "I heart my septum" written on the side. Rc4wd even came on board the build with one of their new winches.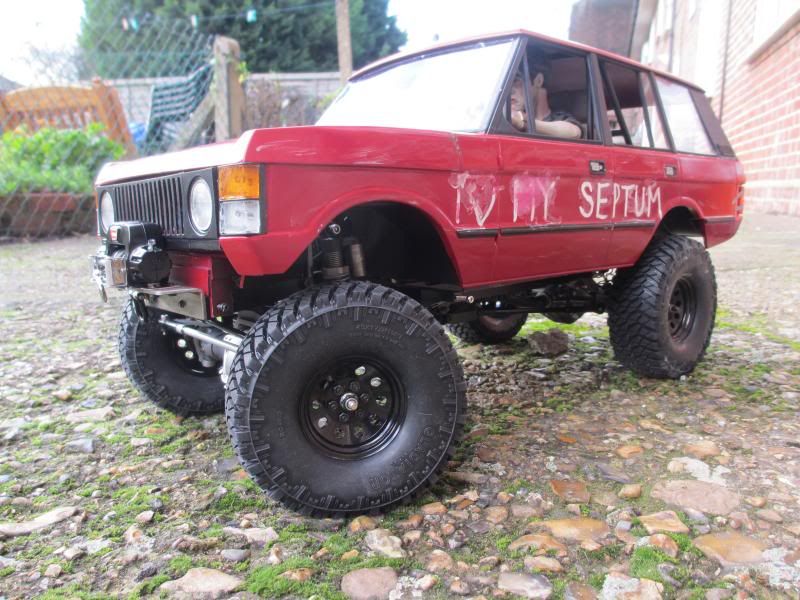 To view the whole build visit the build thread at http://scalebuildersguild.com/forum/showthread.php?22020-Indiana-Clarksons-Top-Gear-Bolivia-Range-Rover
Another highlight for me is the running video splicing in audio from the original Topgear special.
Source: Scale Builders Guild http://scalebuildersguild.com/forum/showthread.php?22020-Indiana-Clarksons-Top-Gear-Bolivia-Range-Rover